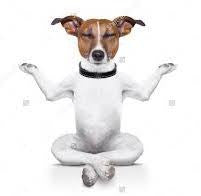 Doctor Raw's Canine " RElax" is the homeopathic 'feel good' spray
ReLAX
Ingredients:
Still water, Lavender Essential Oil, Blend of Homeopathic Signatures
Directions:
Shake well, apply 3-4 sprays onto bandanna or other porous surface (bed, blanket, stuffed cloth toy) to dog during times of stress, restlessness or fear.
Reapply as needed every 2-3 hours.
Caution:
Do not apply directly onto pet.
Do not ingest. Keep out of reach of children.
Only suitable for dogs-
*** Not safe for Cats
Size:
1oz spray bottle 30ml (1 oz ) bottle provides approximately 10 applications.
This product has not been evaluated by the FDA or Health Canada.This product is not intended to diagnose, treat, cure or prevent disease.
Related Products
---